Montessori Christian Academy is centrally located in Mandeville, Louisiana and just minutes from the Causeway Bridge. We are easily accessible and our street has very little traffic.
Our school has state of the art, fire and security systems, which are monitored 24 hours a day for the safety of the children. Our playgrounds are abundantly equipped with outdoor play equipment and beautiful shade trees. We look forward to expanding our play area to the huge yard that is adjacent to our school.
Our classrooms consist of two toddler classes, one preschool class, one primary class and an atrium. In the future we will be expanding and opening our elementary class. .
We believe every child that attends Montessori Christian Academy needs a great deal of attention. In order to "look to the child" as Maria Montessori stated, our staff to student ratio is far below state requirements.
MCA teachers are professionally trained with years of Montessori experience. Most importantly our teachers are strongly committed in their faith and carry the Montessori philosophy in their hearts. This is what sets our school apart from other schools because our staff is full of love, respect and nurturing to each child. This is not a job or career to them but a spiritual passion for children and the generations to follow. To learn more about our staff see our staff link.
When you tour our facility you will see and feel what staff and children experience everyday which is peace, happiness, joy and the love of God. This is not a school environment but a place for children to grow academically, spiritually and socially and we welcome all children with open arms.
Jesus said ""Let the little children come to me, and do not hinder them, for the kingdom of God belongs to such as these." Luke 18:15-1
Montessori Christian Academy L.L.C. affirms its non discriminatory policy on the
basis of race, sex, color, age, handicaps, national or ethnic origin in
its educational programs, activities, and employment policies in
accordance with Title VI Civil Rights Act of 1964, Title IX of the 1972
Revenue Procedure.
We would love to meet you!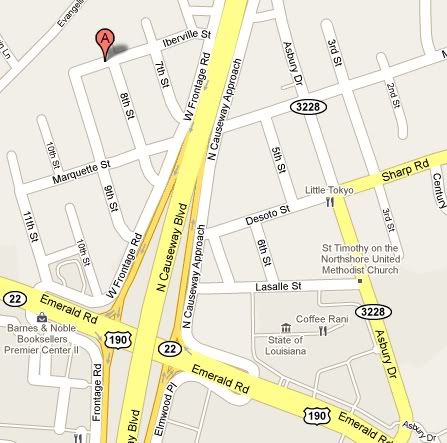 4441 Iberville St.
Mandeville,LA 70471
(985)674-2720