Peggy  has always loved God and children. She began her career in a traditional preschool, teaching four year olds. The school had the big teacher's desk, the alphabet around the top of the walls and smaller desk for the children. The curriculum included coloring sheets with letters and numbers on them and teaching the ABC's and 123's. While the school was very nice and the teachers were wonderful, the traditional environment never really struck a passion in her. "I remember one day when we were out in the yard, I watched a child lining up acorns in a row and trying to count them". "It was from that moment on, my class and I began doing lessons outside as much as possible" said Ms. Peggy. After the preschool closed, she held different management positions but yearned to be with the children again.
In 1999 she began working at a Montessori preschool. "The moment I walked into that school and observed the children and environment, I knew this was the teaching method I had always been a part of, I just did not know it was an actual method of teaching", said Ms. Peggy. Ms. Peggy began working there as an evening support staff and when an opening became available during the day, she moved to the daytime shift. Shortly after, Ms. Peggy was promoted to the Toddler Team leader. With such a big responsibility she needed to learn all she could about the Montessori Method. After taking every class that was offered she began school and became Montessori certified in 2000. Two years later she was promoted to Director and continued to work at that school for eleven years.
Her love for God and belief in the Montessori Method began a dream in her heart all those years previously. "If children absorb and learn from birth to six, then they need to "absorb" who their Savior is and one day, if it is the will of God, I will open a Montessori Christian school "said Ms. Peggy.
Many years later and in God's timing, the dream became a reality when her and Ms. Mary opened Montessori Christian Academy. The knowledge and insight she gained from being a teacher and an administrator has helped her dreams become a success. I know God is going to use this school to flourish His kingdom and I feel truly humbled and blessed to be a part of His work.
"Yet those who wait for the LORD will gain new strength; they will mount up with wings like eagles, they will run and not get tired, they will walk and not become weary." Isaiah 40:31


Mary describes herself in an orderly fashion typical of a Montessorian.Mary is an experienced Catechist for the Catechesis of the Good Shepherd Program. She was certified as a Catechist for 3 to 6 year olds in 2005 and has been an active Catechist with her church since that time. She has been asked and plans to work with the Christian formation of underprivileged children in Covington, LA using the Catechesis of Good Shepherd. She is:
1. A Child of God
2. A wife for over 50 years
3. A mother of three adult children
4. A Grandmother of five adult grandchildren
5. A humble, orthodox servant of Maria Montessori
6. A advocate for children
7. Blessed by the opportunity to be a part of children's lives.
Ms. Mary was the Owner and Directress of Beginnings A Montessori School in Covington, LA for 16 years (1990 -2006), during which time she served on the Board and as the President of the Louisiana Montessori Association (LMA)in which She is currently a member in good standing.As stated by Sandra Martin, Director of Marian Servants of the Precious Blood of Jesus, she says; "Mary is a person of outstanding moral character, and a caring and concerned teacher.
Mary is a graduate of Delgado College and Southeastern Louisiana University. She also is a graduate of Montessori World Education Institute which makes her a certified Montessori Teacher for the 3-6 year class and a State of Louisiana certified Montessori Teacher. She has been in continuous teaching and directress service since 1990.
Mary brings her knowledge, expertise and years of experience to Montessori Christian Academy. Her goals are shared with Ms. Peggy which is to help form the body, mind and spirit of each child that attends MCA.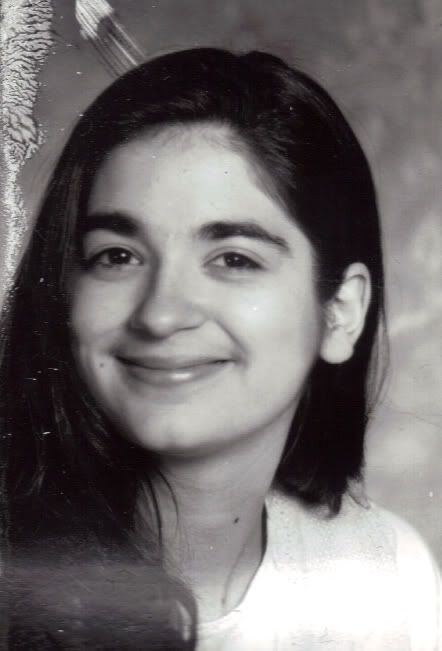 Toddler Teacher
Ms. Ali decided to be a teacher when she was still in elementary school.  She received her Education of the Hearing-Impaired degree and taught special education children for many years.  She began teaching Montessori in the year 2000 when she moved back to Louisiana.
Ms. Ali loves to experience the world through the wonder of a child's eyes.  She teaches sign language to the children both as a way of enriching their knowledge and as a way to help less verbal children communicate.  She is passionate about books and is a strong advocate of reading to children of all ages.  She enjoys cooking with the students and can often be found covered in flour during one of the baking sessions.  In today's hectic fast-food world, it's nice to take the time to make applesauce or bread from scratch.  Ms. Ali also enjoys incorporating music and movement into the day.  She says she has a "make a joyful noise" voice, but is thankful that children value enthusiasm over skill.


PresSchool Teacher
Ms. Celess has worked in a Montessori environment since 2005. She is always looking for new and creative ways to enlighten the children's views on daily task. She has a calm and reassuring manner that the children naturally respond to. Ms. Celess provides an environment for our children to learn and to grow with confidence.
Ms. Celess' goals for the children are to encourage independence, self-awareness and awareness of the world around them. She continues to learn as much as she can about Montessori and to share that with the children as well as the parents. Ms. Celess is very involved in keeping parents informed and updated on their children's growth and development. She believes a child is capable of many things if you give them the opportunity to explore their environment.